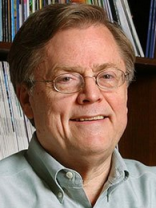 Outstanding scientists in the field of psychoneuroendocrinology have received the most prestigious 
Bruce McEwen Lifetime Achievement Award
 for their contributions to our understanding of brain-body interactions. Note that the name for this award has been changed in 2020 (formerly named 
Lifetime Achievement Award
). The 2021 award will be the first named after PNE pioneer, Bruce E. McEwen.
2023 ISPNE Bruce McEwen Lifetime Achievement Award
The International Society of Psychoneuroendocrinology (ISPNE) has awarded the prestigious Lifetime Achievement Awards for over 20 years to a distinguished line of outstanding scientists in the field of psychoneuroendocrinology, for their contributions to our understanding of brain-body interactions. 
The 2023 Bruce McEwen Lifetime Achievement Award will be given by the Society during its Annual Meeting that will take place in London, at the Royal Society of Medicine, on August 30th and 31st and September 1st, 2023.
All ISPNE members are invited to submit their nominations (name and a brief statement of support) via email with "Bruce McEwen Lifetime Achievement Award" as the subject line to Professor Carmine Pariante at the following e-mail address: [email protected]
The deadline for submissions has ended.