Keynote 1: Prenatal-Adult HPA Calibration

Friday, September 9
9:30 - 10:30 am
Crystal Ballroom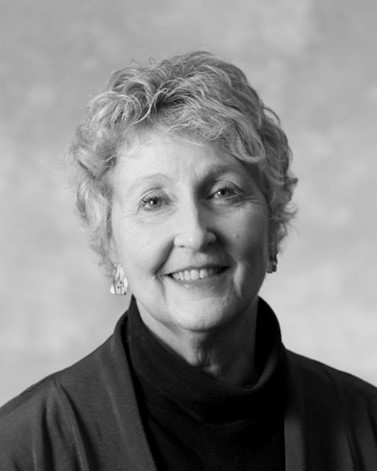 Megan Gunnar, PhD
Megan R. Gunnar received her Ph.D. in Developmental Psychology at Stanford University in 1978 and then completed a post-doctoral fellowship in Psychoneuroendocrinology at Stanford Medical School. In 1979 she joined the faculty of the Institute of Child Development at the University of Minnesota, moving through the ranks to full professor in 1990. Professor Gunnar has spent her career studying how stress biology affects neurobehavioral development and the processes that help children regulate stress hormones. She holds the highest honor, Regents Professor, that the University of Minnesota bestows, and is also a member of the University' Academy of Distinguished Teachers. Among her honors is that she is a member of the National Academy of Sciences, the American Academy of Arts and Sciences and the National Academy of Education. She has lifetime achievement awards from the American Psychological Association, the Society for Research in Child Development, the Association for Psychological Science (APS), and ISPNE. She also has mentoring awards from the APS and the International Society for Developmental Psychobiology. She is involved in many activities to translate research on early development for use by policy makers, practitioners and families, including being a founding member of the National Scientific Council on the Developing Child. She serves on the boards of Think Small, the Greater Minneapolis Crisis Nursery and is on the Advisory Council to Children's Cabinet for the State of Minnesota. 
Christopher Kuzawa is a biological anthropologist with interests in developmental biology, human evolution, and health. He is John D. MacArthur Professor of Anthropology and Faculty Fellow with the Institute for Policy Research at Northwestern University.  His research explores developmental influences on adult biology and health, the psychobiology of human fatherhood, non-genetic forms of biological inheritance, and the energetics and evolution of the human brain.  He is an elected member of the US National Academy of Sciences and the American Academy of Arts and Sciences, and he co-directs the Health Inequality Network of the Human Capital and Economic Opportunity Working Group.  He received his PhD in Anthropology and MSPH in Epidemiology from Emory University (Atlanta, USA).  
---
 Invited Symposium 1: Early Experience and Inflammation
Friday, September 9
10:30 - 11:45 am
Crystal Ballroom
Gregory Miller, PhD
Dr. Miller is co-director of Foundations of Health Research Center and the Louis W. Menk Professor at Northwestern University, where he has appointments in Department of Psychology, Institute for Policy Research, and Department of Medical Social Sciences. His research examines the behavioral and biological mechanisms through which economic inequality affects physical health, primarily in the realms of heart and lung diseases. Dr. Miller has received a number of honors for his research, including the Young Investigator Award from the Society of Behavioral Medicine (2003), the Early Career Award (2005) and Patricia Barchas Award in Sociophysiology (2022) from the American Psychosomatic Society, and the Distinguished Scientific Award for Early Career Contributions from the American Psychological Association (2004). He is a Highly Cited Researcher in psychology/psychiatry by Thomson Reuters, based on having multiple papers in the top 1% of citations in those fields.
Hannah M. C. Schreier, PhD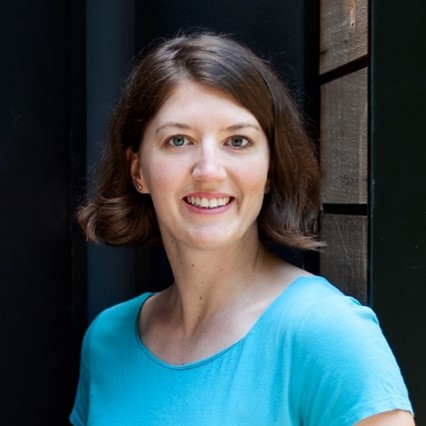 Dr. Schreier is an Associate Professor of Biobehavioral Health at The Pennsylvania State University. Her research examines the physiological consequences (primarily youth metabolic and inflammatory outcomes relevant to long-term chronic disease risk) of growing up in adverse environments (e.g., low socioeconomic status) or being exposed to adverse events (e.g., child maltreatment) and explores the use of social interventions to actively improve these same outcomes. To this end, she currently leads two R01 awards from the National Heart, Lung, and Blood Institute and is an MPI of the Child Health Study, a large, prospective cohort study aiming to understand the biological embedding processes connecting experiences of child maltreatment with later life health as part of Penn State's Translational Center for Child Maltreatment Studies.
Jonathan D. Turner Ph.D.
Dr. Jonathan Turner is Principal Investigator of the Immune-Endocrine-Epigenetics Research Group in the Department of Infection and Immunity (Luxembourg Institute of Health). He is particularly interested in how the early life period induces epigenome-wide modifications that encode the increased risk of developing allergies, mental-health problems, and cardiovascular disease later in life. His interests range from in vitro, via preclinical models to human clinical cohorts. In order to understand the consequences of trauma his team use an interdisciplinary holistic approach in collaborations with psychologists, psychobiologists and economists. They aim to integrate psychological, socioeconomic and demographic data with biological data from multiple physiological systems, particularly "off target" tissues, to understand how the early life environment induces a lifelong-programmed phenotype. Over the last 5 years he has received more than 3 Million EUR of competitive research funding.
---
 Invited Symposium 2: Adolescence and Early Adulthood in Context
Friday, September 9
3:15 - 4:30 pm
Crystal Ballroom
Leah D. Doane, Ph.D.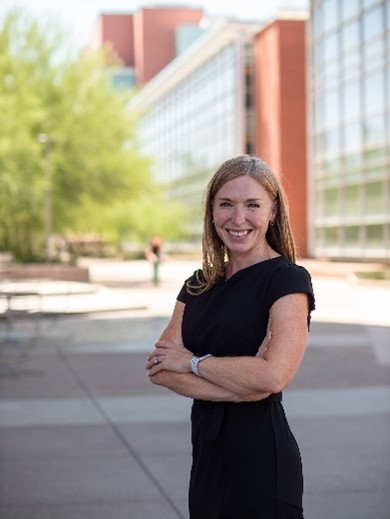 Dr. Leah Doane is Professor of Psychology and Developmental Training area head at Arizona State University. Dr. Doane received her Bachelor's Degree in Psychology from Cornell University and her Masters and Ph.D. in Human Development and Social Policy from Northwestern University. She also completed a postdoctoral appointment at the University of Chicago in Psychiatry and Behavioral Neuroscience. Dr. Doane investigates the neurobiological correlates of everyday experiences in childhood,  adolescence, and young adulthood. Through numerous collaborations, Dr. Doane also incorporates culturally and genetically-informed designs for studying daily associations among proximal sociocultural processes, socio-emotional and stressful experiences, physiological stress processes, and sleep in the prediction of subsequent health and adjustment. Much of her research focuses on these processes in Latina/o/x youth and families over important periods of transition such as the transition to adolescence, transition to adulthood, and transition to college.
Luis Armando Parra, PhD, MS
Dr. Luis Armando Parra (pronouns: he/him) is trained as a developmental scientist in the Human Development PhD program at the University of California, Davis and completed his postdoctoral training in Social Work at the University of Southern California. Prior to joining the School of Nursing at the University of Michigan, Ann Arbor, he held a faculty position at the Brown School of Social Work at Washington University in Saint Louis. Dr. Parra applies an intersectionality lens to understand the effects of stigma on adrenocortical and mental health among sexual minority persons of color.  He is a former Ford Fellow, and his work has been supported by the National Science Foundation, National Institute on Minority Health and Health Disparities, National Institute on Drug Abuse, and the American Psychological Foundation.
Lindsay Till Hoyt, PhD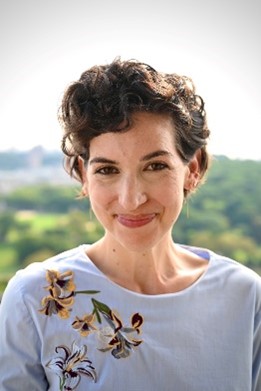 Lindsay Till Hoyt is an Assistant Professor of Applied Developmental Psychology and directs the Youth Development, Diversity, and Disparities (3D) Lab at Fordham University in New York City.  She studies how biological, behavioral, and social processes interact to influence developmental trajectories across two key transitions: from childhood to adolescence (puberty) and from adolescence to adulthood (emerging adulthood). Her research focuses on environmentally-sensitive psychobiological systems (e.g., stress, sleep) that underlie socioeconomic and racial/ethnic inequalities in health and well-being.
Paul D. Hastings, PhD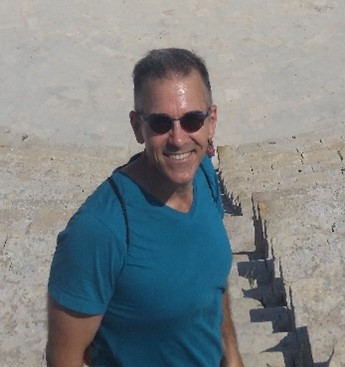 Dr. Paul D. Hastings (pronouns: he/him) is a Professor of Psychology and member of the Center for Mind & Brain, Center for Poverty & Inequality Studies, and Human Development Graduate Group at the University of California Davis. He was educated at McGill University and the University of Toronto and completed postdoctoral training at the University of Waterloo Ontario and the intramural program of the National Institutes of Mental Health. Dr. Hastings studies the transactional contributions of life contexts, socialization experiences and neurobiological systems to trajectories of adaptive and maladaptive development in diverse communities. He is a Fellow of the Association for Psychological Sciences.